The Norwegian oil company posted post-tax profit of $646 million made during the covid-19 pandemic's toughest period.
The company, which remains 67 percent-owned by the Norwegian government, has been pounded by harsh criticism recently after losing enormous amounts of money on ill-fated oil and gas projects in the US, and then downplaying them for many years. Calls for investigations continue.
"Our financial results for the second quarter were impacted by very low realised oil and gas prices due to the Covid-19 pandemic, but also by a strong trading performance in volatile markets.
We now see gradual reopening of society in some parts of the world, while other regions are still heavily impacted by the pandemic.
Equinor has taken forceful actions to protect the safety of our people, and to contribute positively in society and mitigate the spread of the virus.
We have also been able to maintain stable operations and implemented several measures to safeguard our financial strength," says Eldar Sætre, President and CEO of Equinor ASA in a statement obtained by The Energy Intelligence.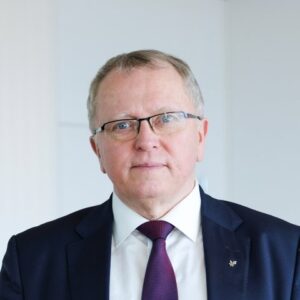 "We have reduced costs, maintained solid operational performance and continued to prioritise value over volume by deferring significant flexible gas production to periods with higher expected prices.
We also continued to progress our highly competitive project portfolio, supported by active policy measures in Norway enabling the industry to continue to work on planned projects that will stimulate new investments and maintain activity in a challenging period.
Since the start of the quarter, we have signed contracts and framework agreements for more than 10 billion kroner to competitive suppliers in Norway," says Sætre.
"We expect market volatility to continue going forward. The long-term market implications from Covid-19, with possible lower demand and reduced investments in the industry, remain uncertain.
However, Equinor's strategic direction remains firm and we are committed to develop Equinor as a broad energy company to create value in a low carbon future. Together with our partners, we have taken positive investment decisions for transportation and storage of CO2 in the Northern Lights project and for the Sleipner field to be partly electrified with renewable energy from shore," says Sætre.
Equinor is on track to deliver on the announced plan for reducing costs for 2020 by around $700 million compared to original estimates. Upstream operating costs and the unit production costs are significantly reduced from the second quarter of 2019.