The energy crisis in Africa is immense with over 600 million people lacking access to electricity.
In spite of this, the use of modern renewables is growing in Africa, and fostering this growth is imperative as African countries are in a unique position: they have the potential to leapfrog the traditional centralised-utility model for energy provision.
Major sectors like agriculture, education, communication, and technology all require abundant, consistent, and cost effective energy to spur the much needed development of the continent.
Here we look at 5 promising off-grid energy startups that are utilizing the vast amount of the continent's renewable energy potential.
These are the kinds of innovators that will change the trajectory of energy access for underserved and energy poor communities in Africa.
Renewcykle
RenewCykle is a Nigeria based renewable energy company .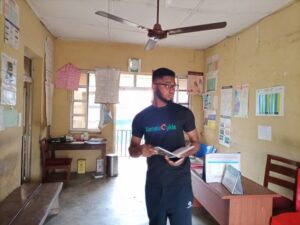 Launched by three University students in 2018, the company is one of the seven local renewable energy start-ups which won $10,000 each from the Shell-funded impact investing firm, All-On to refine their product concepts, build out prototypes, recruit staff and pilot solutions.
According to a statement on their official website, its vision is to provide people, businesses and communities in Africa with quality, affordable, reliable and sustainable energy to lead productive, profitable and healthy lives.
It is led by Chibunna Ogbonna.
Mobile Solar Cell Phone Kiosk
Mobile Solar Cell Phone kiosk is an alternative solar-powered mobile kiosk that charges phones and connects communities in Rwanda.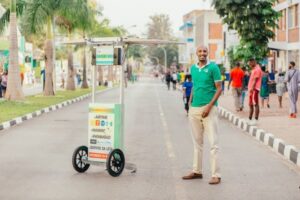 It was founded by Henri Nyakarundi, a Rwandese who lived in the United States, after struggling with charging his phone whenever he went back to Rwanda or Burundi for holidays.
He also noticed that even though many people had cell phones, they faced a challenge with charging their devices. It is estimated that over 70 per cent of the population in Rwanda own a cell phone; however, at the same time, World Bank estimates that less than 25 per cent of the Rwandan population has access to electricity.
Prompted by this need, Henri sketched his first design on a piece of paper. He devised a solar-powered kiosk that can be towed by a bicycle and provides concurrent charging for up to 80 phones.
The Mobile Solar Cell Phone Kiosk uses a franchise model that is low income and motivated by entrepreneurial objectives. Henri moved to the United States in 1996 and studied computer science at Georgia State University.
Solar Turtle
SolarTurtle was founded by James van der Walt who envisioned making renewable energy accessible to everyone in order to make a lasting, positive impact on less-privileged communities.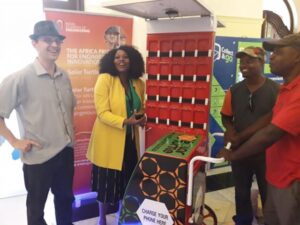 The Solar Turtle is a shipping container that houses solar panels that fold out during the day and retract securely at night, charging batteries stored inside recycled bottles.
Customers can collect their 'battery in a bottle' from the Turtle, then plug it into their home system. Once it's run down, customers can buy a charged replacement.
Treetops
Run by a father and daughter team – Martin Pollack and Helen Ortman, Treetops claims to be the leading system integrator for renewable power in Cape Town, specialising in solar photovoltaic systems and electricity supply for homes and businesses.
The company, founded as one of the first solar companies in Cape Town almost ten years ago, has gone on to establish an installed generation capacity of more than 2,500KW.
It supports this with more than 1,700 kilowatt hours (KWh) of battery storage, which it has sold domestically as well as to neighbouring countries such as Malawi.
Annuel Energy
Anuel Energy Uganda is a locally owned Ugandan company, founded in 2015, with a focus on renewable energy. The company distributes and installs affordable, clean, solar energy products that impact the people at the bottom of the economic pyramid while simultaneously spurring local entrepreneurship in Uganda.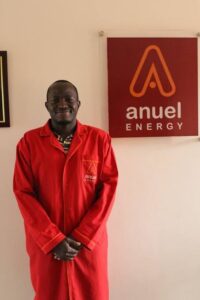 According to its website, the company seeks to have impacted 250,000 people by 2025.
"Everyone deserves a good energy solution".
We are here to impact humanity for good
Since 2016, we have implemented our programs according to the Solar village concept. This aims to achieve wholesome energy poverty alleviation in a defined geographical area while at the same time improving socio-economic standards of beneficiaries".
It is led by Frank Neil Yiga.
Ayobami Adedinni does not work for, consult, own shares in or receive funding from any company or organisation that would benefit from this article.