The Renewable Energy Association of Nigeria, REAN has restated its commitment to ensure effective organization, access to finance, and policies in renewable energy development in Nigeria.
REAN is the umbrella body of professionals, project developers and practitioners that promotes the interests of the private sector in the renewable energy sector of Africa's largest economy.
Speaking at its Annual General Meeting, the President of the group, Segun Adaju, said the association will continue to contribute to national development especially in achieving the 40% energy mix and assured that members will be carried along.
He therefore, enjoined members to make deliberate efforts in keeping records of data in offgrid energy delivered in the country adding that, REAN is more inclined in the use of data.
On his part, Donald Ikenna Ofoegbu, Program Coordinator, Heinrich Boell Stiftung Foundation, Abuja stated that the Foundation will continue to maintain the cordial relationship and support the association to ensure great developments in the nation's renewable energy sector.
On gender inclusion, Lande Abudu, Chief Executive Officer of the association, while giving the annual report reiterated that the group is committed to promoting gender inclusion in the sector which has resulted in women's participation in the association being increased.
Speaking further, she said there are plans for several programmes for next-generation inclusion and capacity development in the energy space in the coming year.
In a related development, Owen Inyang has been appointed the new Treasurer of the association.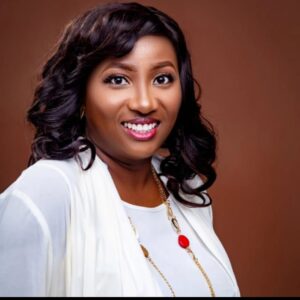 Her emergence into the role came unopposed upon the resignation of the former treasurer of the association, Rolake Rosiji.
Speaking on her new role, she said she has seen REAN's progress and will work towards even more progress during her tenure.
Owen is Co-founder and Chief Marketing Officer at Just Standout Limited, a firm providing Electrical, Mechanical and alternative energy solutions for residential and business operations.